A wealth of Historical Drawings
The best reason to learn history is not to predict the future, but to free yourself from the past and imagine alternative destinies, wrote Yuval Noah Harari in Homo Deus.
The Historical American Buildings Survey (HABS) has built up a treasure trove of historical architectural precedents through drawings, photos, and documents from the American architectural, engineering, building and landscape culture.
The HABS begun in 1933 to document the architectural heritage of the United States of America. The architectural resources were rapidly disappearing at the time. Therefore of the program aimed to mitigate the negative effects upon the history and culture of this vanishing built history. At the same time, important early preservation initiatives of historical sites had just begun.
The archive contains a wide range of building typologies ranging from windmills, tobacco barns, iron mines, bell towers to dog trot barns or plantation homes. But apart from the historical vernacular buildings, it also has a selection of construction drawings of a wide range of modernist homes, such as Mies van der Rohe's Farnsworth House or Paul Rudolph's Florida homes. The archive allows you to download and study high resolution photographs of original drawings. Open source avant la lettre.
for more: Historic American Buildings Survey
Humpback Covered Bridge, Dunlap Creek, Alleghany Co., Virginia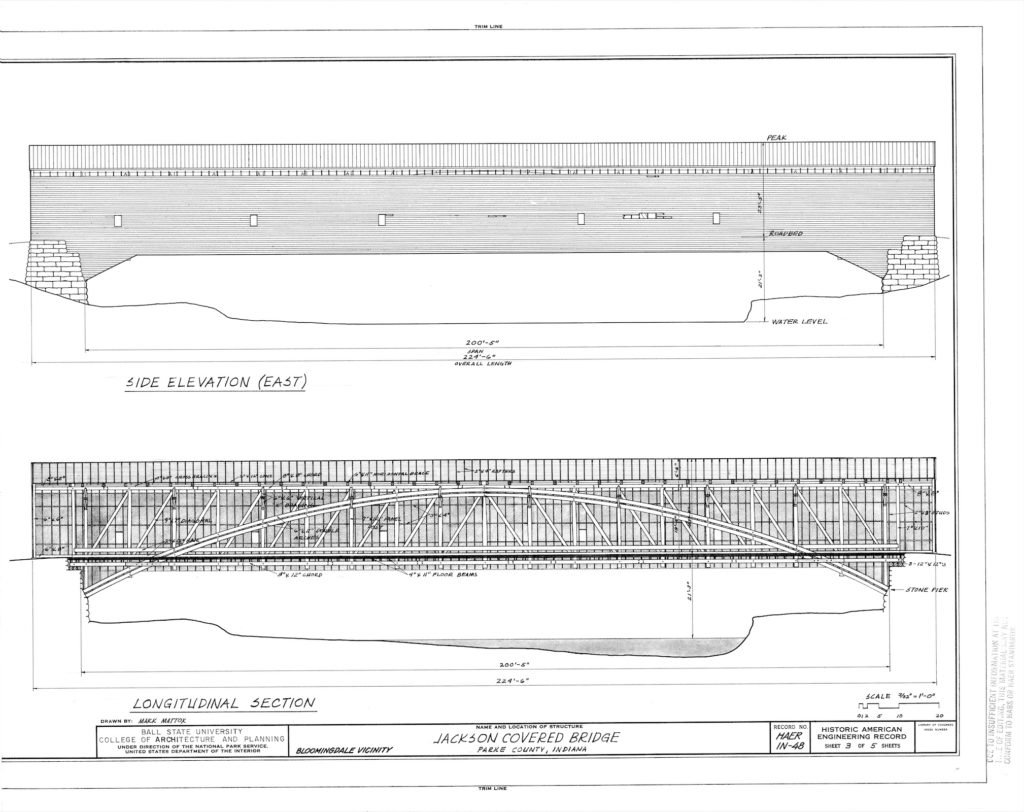 Jackson Covered Bridge, Parke County, Indiana
St. Croix Island National Monument – Fog Bell Tower, St. Croix River, Washington County, Maine
Cape Hatteras Lighthouse, Duxton, Dare County, North Carolina
Beebe Windmill – 1820, Suffolk County, Long Island
Korus Farmstead – Dog Trot, Lemming Vicinity, Atascosa County, Texas
Juhte Tobacco Barn, Nanjemoy, Charles County, Maryland
Middleton Tobacco Barn No. 1, St. Mary's County, Maryland

Rapidograph, Cocoon House
Cocoon House, Siesta Key, Florida ©Paul Rudolph

Married Students Housing, Yale University, New Haven, Connecticut ©Paul Rudolph

Cohen Residence, Siesta Key, Florida ©Paul Rudolph

Deane Residence, Long Island, New York ©Paul Rudolph